Appearing in the Brighton Festival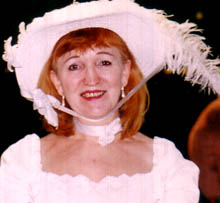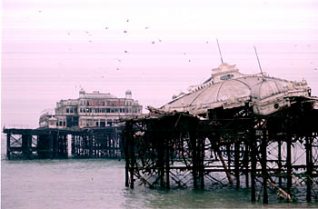 I first came to Brighton in 1990. I was working in nursery schools, having completed an Open University Bachelor of Arts degree. I am a member of the Association of Open University Graduates. I started going to the Unemployment Centre where I took classes and learnt to play the guitar. I also joined a folk club. I was so nervous the first time I had to sing in front of others. I have joined drama groups too. It's a great way to meet others – I like to be surrounded by people. I was brought up in an orphanage in Ireland. It was a lovely place and I missed it when I left. I have done a lot of things. I have learnt to drive, but I don't have a car. You don't really need one where I live on the Phoenix estate. Buses go everywhere from here.
I was in "The Ghosts of the West Pier" at the Sallis Benney theatre as part of the Brighton festival a few years ago. The play was about ghosts who had previously spent time on the pier – the escapologist, the maid, the fisherman, the actor, the pier captain, the rocker and the music hall star. The escapologist was based on a man who is still alive – he came down to see our performance at The Komedia. This picture shows me in the role of the Music Hall Star. I was nearly sixty years old when I was in this play. We did a lot of research to find out about the history of the West Pier. There was a lot of rivalry between the West and the Brighton Pier.