An exhibition of children's paintings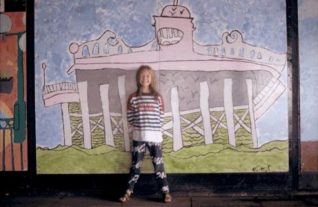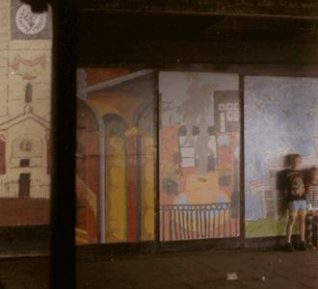 In spring 1992 schools in Brighton and Hove were invited to produce designs that could be copied onto large panels for placing around the walkway under the landward end of the West Pier, just below King's Road.
Collaborative efforts
About a dozen schools responded with images of the local area. Most images were collaborative efforts but this picture of the West Pier was the single-artist contribution from Davigdor Infants School. The original was painted by my daughter, Elinor, who was then aged six and in Year 2. All the children in Miss Jordan's class joined in to paint the large version.
An appearance by the Dulux dog
The exhibition was opened by the mayor but attended, more memorably for Elinor, by the Dulux Old English sheep dog.