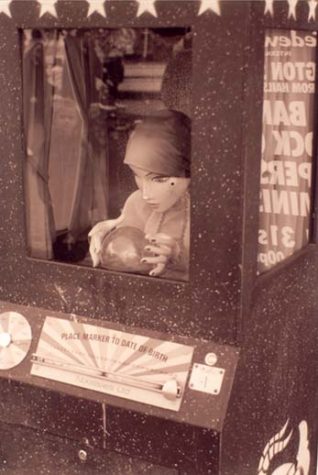 Photograph by Anne Fortis
"The Mechanical Memories Museum has a fantastic collection of beautiful, fully functional penny arcade machines. There is no admission to pay and for a pound you get 12 real old fashioned pennies to use on the machines. Unlike the Brighton Pier machines you can actually win on these machines which makes it really good fun for people of all ages.
Popular money spinners
Apparently machines like these used to be found in pubs, amongst other places, and were so popular that they often took in more money than the bar itself! Winners got cigarettes, drink vouchers and money as prizes. In addition to the 'bagatelle'-style pinball games, there are mutoscopes where you see a black and white animated scene when you crank the handle, fortune-telling games and games which test your skill and strength.
Worries for the future of the museum
I love the place and sometimes work there as a volunteer during the high season. Sadly though the museum is battling to survive. Due to their annual rent agreement down there on the seafront, they can't receive any funding whatsoever and have no money for advertising.
Council intervention?
The maintenence of the machines is a tough job because of the salt and humidity and you need a very specialised person like the collector who owns them to do it properly. I am quite worried that it will have to close down and think that the Council should take action to protect and promote a special place like this. It's so rare to be able to visit a museum where you can actually handle, and better yet play, with the exhibits!
Successfully maintaining its original atmosphere
To make things even better, it's right on the seafront and has maintained both the atmosphere and location of the slot machines original habitat.  In my mind, this is a fantastically rare achievement for a museum, and is what many other museums strive unsuccessfully to recreate.
Universally appealing
An attraction like this should be protected, not left to die as the seafront is commercially developed, especially since it offers such a universal appeal to people of different nationalities and age groups. All of the friends and guests I've taken there have had a great time! My daughter is always asking if we can go help out there and I've noticed that a surprising number of local pensioners come in to play their favourite old-time games on a regular basis. Naturally tourists love it too although few know that it's there and stumble on it by mistake."
See also the links page for web pages created by Jenny Ridland about the Mechanical Memories Museum