The Brighton Pebble Museum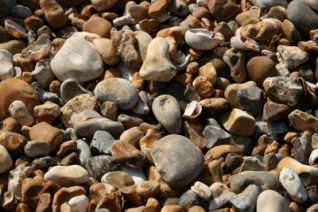 The Brighton Pebble Museum has been established to highlight both the geological and aesthetic beauty of the everyday pebble and the ongoing human generated erosion of the UK's fragile coastline.
Museum founder Graeme Walker will open the free museum every 3-4 months on Brighton's stony beach. Here, visitors can participate in a wide variety of geological, geographic and artistic pebble related fun, including lectures, workshops and nice walks.
Outside of opening hours, The Brighton Pebble Museum will be available on request by individuals who wish to explore the library and pebble archive.
For more information please visit www.tbpm.co.uk