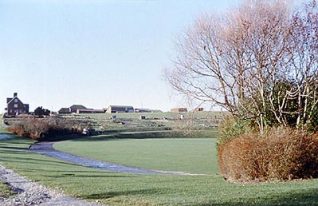 Photo taken by Les Ashton, 1962
This photo was taken in Horsdean Park Recreation Ground, Patcham in 1962.
I had last kicked a soccer ball around it in the summer of 1946; the colours were just as vivid, the grass smelt just the same (and so did the farm on the ridge).
Doesn't often work that way. Perhaps that's because Patcham is my 'Dreamtime Place'.