My lockdown discovery: Three Cornered copse, Hove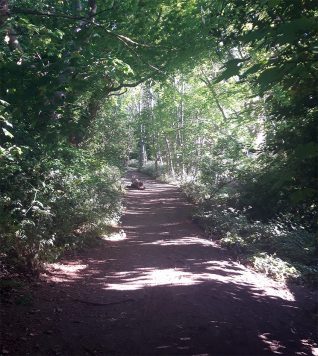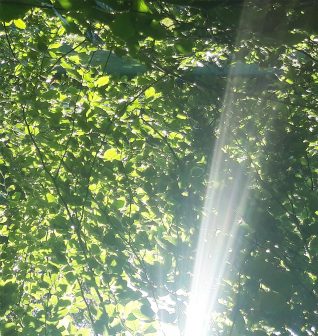 'April is the cruellest month' – at least that's how it was looking until I discovered the Three Cornered copse in Hove.
This slender, hidden haven of woodland has been my lockdown discovery and a sanctuary of peace in these unsettling times.
Green lung of beauty
Early on in the lockdown I walked to the far end of Hove park and spotted a footpath on the other side of the road. It looks unimpressive initially – almost like a driveway to someone's house, but after a couple of minutes it suddenly opens up into the most beautiful woodland. I stood beneath a canopy of trees, sunlight dappled on the ground and instantly felt as though I was in the heart of the countryside – no traffic sounds – only birdsong at full volume.
Even at its widest, the copse is no more than than the width of the average high street, and yet, there are paths twisting and turning through the trees which gives it lots of variety and interest. From start to finish, this green lung of beauty takes about 30 minutes of strolling time as it climbs gently towards Dyke Road. Early morning, which is when it's at its peaceful best, there are very few people – a handful of respectful dog walkers and the occasional jogger.
Watching spring unfold
I've watched spring unfold in this gift of a place – bluebells, cherry blossom, cow parsley, hawthorn blossom – in the endless days of sunshine this local slice of nature has filled me with gratitude, whatever my mood. It's wild enough to be able to surround yourself with nature, yet safe enough to walk through alone in the early morning. Flanked by the large gardens of the houses on either side, it's a suburban idyll. A breath of fresh air.