Meet the Royal Pavilion Gardeners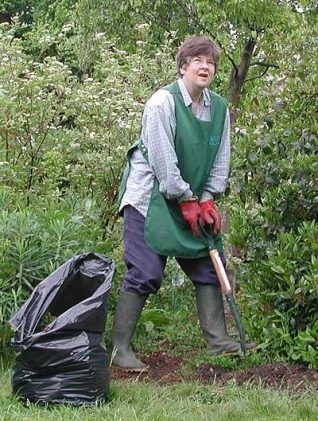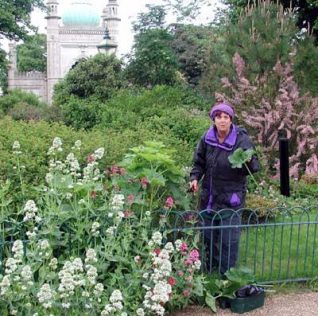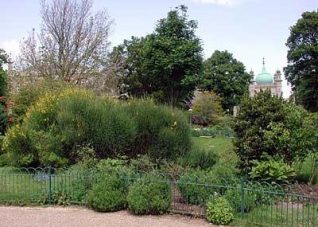 If the Royal Pavilion is Fantasy Island, then its surroundings must be the Sea of Tranquility. The lawns and beds of the Pavilion Gardens are a very special haven in the centre of the city for locals and visitors alike, not forgetting an abundance of wildlife.  The gardens have their own historical significance, and their own curator Robert Hill-Snook, a qualified horticulturist who has worked in other historical gardens and has a particular interest in garden restoration.
Restoration work
The gardens surrounding the Pavilion were originally created to provide the same visual impact as the building itself, using careful siting of trees and beds, tall screening bushes and low revealing vistas. But during the lost years a rather bland Victorian shrubbery took over, then they passed through a municipal flower bed phase. Restoration of the gardens returned this city oasis to its Regency roots, finding beauty in a complete lack of sophistication, recreating Nash's original vision.
Striving for an authentic look
Unlike the Pavilion interior there were few contemporary paintings to draw on for authenticity, so the gardeners based their designs on documentation of gardens of the period, in particular the writings of local botanist Henry Phillips. Much of the impact is created by the different shades of green, with colour almost a secondary consideration. In spring there are bold red tulips, in summer towering hollyhocks to catch the eye. For a plant to qualify to appear in these royal beds it must belong to a species that was around prior to 1825 to vouch for its authenticity.
Needs plants with resilience to salt
Due to the position of the Pavilion, plants also need a certain resilience to salty sea air and must thrive in an ericaceous soil – meaning they are lime tolerant.  The meadow grass is left long and the beds are un-edged, a feature which often surprises the 20th century visitor. But it is done for authenticity, even though a ride on mower trundles across the grass these days rather than a team of men with scythes which would most likely have been the case in Regency days.
Ongoing maintenance done by volunteers
Robert is the proud manager and director of the gardens, but much of the weeding, pruning, dead heading and on-going maintenance of the beds is carried out by a dedicated team of volunteers. On a Friday morning these individuals can be found deeply submerged in the undergrowth almost camouflaged in their dark green overalls. They are a willing, hard working and devoted bunch, many of whom have been helping to tend the Pavilion Gardens for many years.
Pulling up the bullying plants
Their working shift begins with some plant recognition exercises, Robert wants to encourage them to know the names of all the plants. Then they set to under his instruction to pull up some of the big bullying plants which threaten to overrun the garden, remove any unsightly dead heads and leaves and fork through the soil to dislodge weeds. From June onwards they collect seeds as they form, and in October hold popular seed sales where the public can take home their own little bit of these gardens.
Eva loves to talk to visitors
Eva turned to gardening while recovering from a health problem ten years ago, for her this voluntary work is a continuing delight. "It is wonderful to discover a passion later in life," she says. Eva enjoys talking to visitors who stroll through the gardens while she is working, some are friends, some tourists, some just people who love gardens and have nobody else to talk to.
Fay loves Friday mornings
Fay has been weeding the Pavilion beds for seven years and is now familiar with what has to be pulled up and what needs to be left alone. She is particularly impressed by the way the gardens have been designed to look natural, she doesn't seem to mind at all that all her hard work just gives the impression that the plants grow that way all on their own. She loves her Friday mornings, with perhaps the sound of a saxophone playing, and the company of a blackbird waiting hungrily a few inches away as she turns the soil. "It's a privilege to be part of something have gives so much pleasure," she says