Captain Bertie Hubbard MacLaren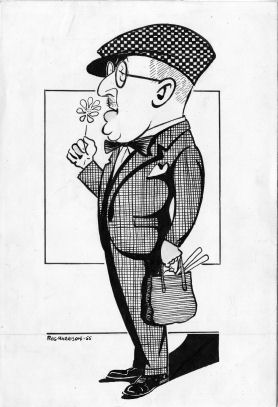 Image reproduced courtesy of Brighton and Hove City Council
Schemes for modernising Victorian Brighton
In 1920 Captain Bertie Hubbard MacLaren became Superintendent of Parks in Brighton. He was in post until 1951 and was a protégé of Alderman Sir Herbert Carden who had been Mayor three times from 1916 to 1919. Carden had realised that public parks and playgrounds were essential to the health and happiness of Brighton's inhabitants; he introduced schemes for modernising Victorian Brighton, for buying land for recreation, for protection of the landscape of the Downs, and he had a vision for creating continental style tree lined boulevards in Brighton.
An enduring influence on Brighton's open spaces
Bertie MacLaren continued and developed Carden's vision. He brought a new professionalism to the Parks Department.  MacLaren described himself as a Landscape Architect and added construction and architecture to the Parks Department's capabilities. His designs tended towards the formal and geometric, but he could also produce an informal picturesque landscape such as the Preston Rockery. Virginia Hinze, in her dissertation on the history of Brighton's Parks Department says that between them, Carden and MacLaren produced an enduring influence upon both the existence and appearance of Brighton's open spaces.
An effective leader and manager
MacLaren has been described as an artist and a man with the highest possible confidence in his art. It was thought that he had unrivalled skill and expertise in horticulture, landscape gardening and design, and above all construction work. He took over the parks department at the time of post-World War 1 reconstruction and took on the role with energy and vigour. Described as being a tall, heavily built, bluff, hearty man he was both a talented designer and an effective leader and manager of people.