The Friends of Queen's Park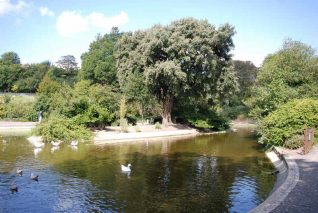 The Friends of Queens Park (TFQP) in their mission statement state that they exist to maintain and improve the facilities of the park by representing the interests of all who use it.
The group's objectives
TFQP liaise and work the with Park Authorities, Police and local community to ensure a continuous and high standard of maintenance in respect of the Park's current and future infrastructure, facilities and plantings. They also work to protect the park's wildlife, historical integrity and character to maintain a balance of attraction and represent the interests of all park users.
Encourage local involvement
The group encourages the involvement of the local community of park users in the long term management of the park and enhance such involvement and enjoyment through the organisation of a programme of communal events throughout the year.
Like to know more?
If you would like more details about this group you can email them at info@friendsofqueensparkbrighton.net or check out their website at Friends of Queens Park