Stony mere: a very ancient site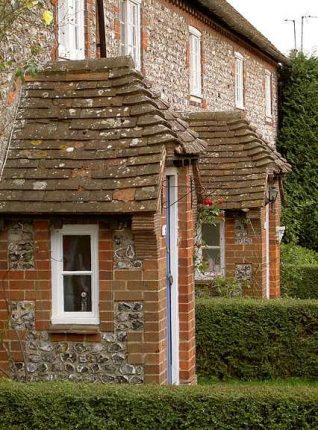 All photographs from a private collection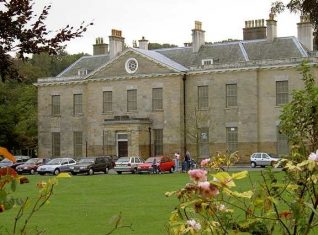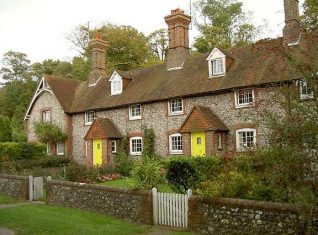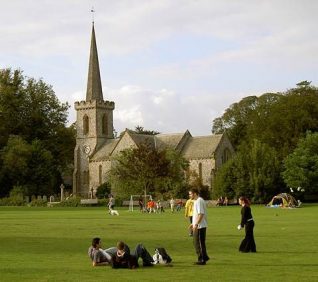 The name Stanmer derives from "stony mere" (stony pond). The stones which gave the village its name are still to be seen around the pond. Stanmer was granted to the Canons of South Malling by King Aedwulf in 765, although archeaological evidence reveals human habitation stretching back at least as far as the Bronze Age (around 1500BC). The Church held possession of the estate until the dissolution of the monasteries and reformation in the 16th century.
Purchased by Sir Henry Pelham in 1713
Stanmer then passed through several ownerships until its purchase in 1713 by Sir Henry Pelham.  Sir Henry had the grounds landscaped and built Stanmer House. In 1776, the Pelham family acquired Falmer manor and the two were combined and lated known as the Chichester Estate, the lord of the Manor having received the title Earl of Chichester in 1801.
The Stanmer Estate
The Stanmer estate covers 5000 acres, mainly parkland but also comprising two farms and the village street. The village street has 18 houses, (erected around 1850) longbarn, farmhouse and latterly a restaurant. Traces of an earlier village have been found in the field which lies across the road from the restaurant.
Lodges
There are two lodges on the Lewes Road entrance to the estate and two more, the Upper Lodges, on the Ditchling Road entrance.
Stanmer House
Stanmer House was built in the 1720s in the Palladian style by the architect Nicholas Dubois. During WW2, Stanmer Estate was used by the military, the village residents having been evacuated. Much damage was done to the property, which was often used for artillery practice. When Brighton Corporation bought the Estate after the War, much reparation of the buildings was undertaken before the houses could be re-let to the neighbouring University of Sussex. In recent years it has spent many years without an occupier. In October 1987, Stanmer was very badly hit by the Great Storm which hit Southern England. Almost 50% of the trees were destroyed. At the back of the house is an exhibit of farming implements.
Stanmer Church
The church was built in 1838 on the site of a former church which was destroyed by fire. Many of the contents of the church are of an earlier date, however, the bells date from 1791. The churchyard contains the graves of various members of the Pelham family. Near the church, a well house, also built 1838, houses a much older donkey treadmill.