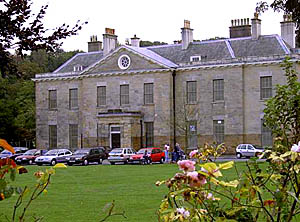 My grandfather was the head gardener at the Stanmer Estate from about the 1920's up to the war. My father grew up there and vividly recalls bowing to the upper class on his way to school.
Special permission
My grandfather's children were permitted to walk across the lawns to school as they were the gardener's. However, all other school children had to walk a very circuitous route to school so they didn't bother the Pelham's.
Lost family history
The house they lived in is still behind the main estate. I visited just a few years ago. We were brought up in Canada and much of the history of our family has been lost as a result.
Strange way to grow up
Not always the fondest memories for my father, I think. For me, the thoughts of growing up this way are very foreign. My grandma was originally a servant in the main house. She met and married my grandpa there."