Notes and queries: photos of Stanmer Manor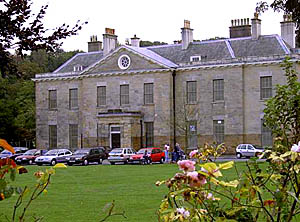 Query from Sheila Burgess
Are there any photos anywhere of the inside of Stanmer Manor? I have lived near Stanmer all my life but have never been in the manor, and would love to be able to see what it was like.
Posted on our messageboard on 04-11-03
Response 1
There are b/w photos in a Country Life magazine. I do not know the date but think it may have been in the 1920's. East Sussex Record office at Lewes may know more.
From Geoffrey Mead
Posted on our messageboard on 10-11-03
Response 2
Try Here :- http://scm.pastfinders.org/scm_04_stanmer.htm I found it and put it up tonight.  It's an illustrated article from the Sussex County Magazine for 1930.  The images are large so I have thumbnailed them on the main page.  The House was open last year for the Heritage open days. Maybe the powers that be could be persuaded to repeat it for next year.
Martin Snow http://www.pastfinders.com
From Martin Snow
Posted on our messageboard on 10-11-03
Response 3
There are also a couple in the Rural Museum at Stanmer.
From Elaine O'Neill
Posted on our messageboard on 10-11-03