Formerly Brighton Junior Technical School for Building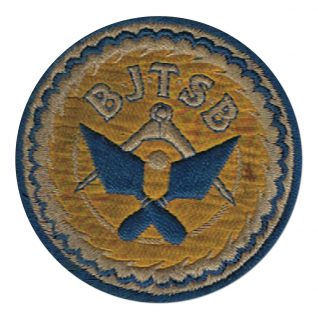 From the private collection of Peter Upton
The B.J.T.S.B
When I started at Hanover Terrace it was called the B.J.T.S.B. which I think stood for 'Brighton Junior Technical School for Building'. I am 100% sure of this because I still have my original school blazer badge, and my 'Old Boys' tie. By 1955 when I left it had changed to the B.S.B.E. short for Brighton County Secondary School for Building and Engineering, as shown on my school leaving certificate.
Memorable masters
I recall that the brickwork master's nickname was 'Luke' Hargreaves, from his northern pronunciation of "look here". There was one master, who shall remain nameless, who had a nasty habit of carrying a heavy volume of the Works of Tennyson around the class and using it to hit students over the head for talking. Another was a chalk and black board rubber thrower at students during maths. I also remember a master who used a size 16 plimsole slipper to whack boys with. This person would pull boys along by their ear when they did not keep up on the cross country runs, around the hills on the Roedean side of East Brighton Park and Wilson's Avenue.
A running reject
I was never selected for a team, so with the other rejects I used to climb the hill and play in the "bomb craters" in the golf course instead of going for a run. So of course when everyone had to go for a run, my ear took a hiding. I recall we were issued with free tickets for the 44 trolley bus to go to sports, and were all turned off the bus and reported for all whistling the same tune through our tickets. We were then told by Mr Downing we were a disgrace to the school and were all given detention. I was also in trouble at home, my father worked on the buses and heard about it.
Remember detentions?
Other memories are the 45 min detention for being caught not wearing a cap or school tie outside school. I also recall someone hiding in the vaulting box during gym and peering out through the hand slots, making us all giggle as we marched around the hall. I think he got away with the stunt. I do remember that there was a bakery in Islingword Rd we used, it was where I saw my first slicing and bread wrapping machine.
Still remember Brighton
I was a member of the Hove Sea Cadet Corps at the King Alfred with Killick, and some other boys from school who I went on camp with. After I left school I joined the 'Old Boys Club' at the school canteen with John Finch and teamed up with a group from the year before mine, you may know them. I am retired now and have lived in Melbourne Australia since 1969 but still think of my Brighton life.