Thomas Simpson (1825-1908)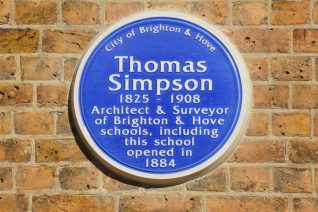 ©Tony Mould: images copyright protected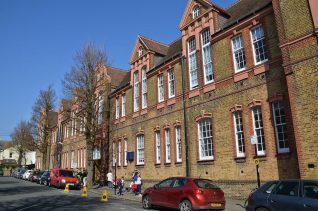 ©Tony Mould: images copyright protected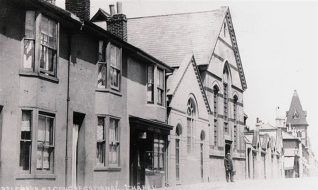 From the private collection of Jennifer Drury
Connaught Road school
This week a blue plaque was unveiled by the Mayor of Brighton and Hove, Councillor Brian Fitch, on the newly renovated Connaught Road school. The architect of the building, Thomas Simpson was born in 1825. He started his professional career in Brighton, articled to James Charnock Simpson, his uncle, who designed the first purpose built National School in Hove. He worked in Chichester and London before moving back to Brighton.
Architectural practice 1856
After another period of working for his uncle, Simpson started his own architectural practice in Brighton in 1856 at 16 Ship Street in The Lanes. By religion, Simpson was a non-conformist and his early Brighton work concentrated on the design of dissenting chapels. An example of his work the former Belgrave Street Chapel (1862), was converted into flats and is still standing.
Brighton School Board
The Elementary Education Act of 1870 empowered local authorities to form school boards funded by rates. Simpson was appointed architect and surveyor to the Brighton School Board in 1871 and held the same positions with the Hove School Board from 1876. Two years later Brighton merged with Preston to form the Brighton and Preston School Board.
Died in 1908
Over a period of thirty years, Simpson went on to design and manage the construction of all but one of Brighton Board Schools, in addition to many in Hove. More than a century after his death at 83 years old, in Ship Street in 1908, Simpson's school buildings continue to be a lasting element of our city. This surely bears witness to the quality of his designs and the superior construction of the buildings.