The sweet shop across the road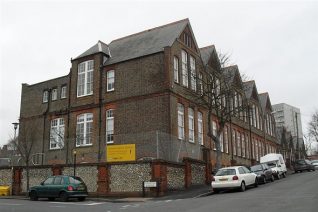 Wikipedia Commons: Photographer - Hassocks5489
Shop across the road
Just over the road from the Downs School there used to be a sweet shop/newsagents where in the mid 1950s, most of the kids from the school used to congregate in the afternoon. The lady who owned it had so much patience with us all, even dividing two shoe boxes into sweets that cost 1 penny, and another box containing sweets for a halfpenny.
Fun spending a penny
The choice was amazing really, and even contained chews for a farthing each, sometimes it took just ages to spend one penny. On Fridays we were given three pence I think it was because Friday was pay day for my Dad. With that kingly sum I could actually buy 2oz of sweets from a jar. 
My first fizzy drink
I remember trying my first fizzy drink from that shop, warm orangeade poured into a little glass for 1 penny; I thought it was just so delicious. I remember some more of the wonderful things on offer. There were gobstoppers, sherbet dips, chews, flying saucers, blackjacks, bubble gum, and too many more to mention. It is a wonder that after all that sweet eating, I still have all my own teeth at sixty-six years old.
Do you remember?
Do you remember this shop? What was the lady's name? What were your favourite sweets? If you can share your memories with us, please leave a comment below.