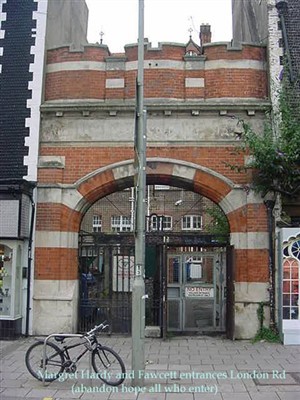 Large number of students
In the early 1960s and perhaps earlier, the were often large-scale fights between students from Fawcett School and those from Brighton Technical College. Both schools were virtually opposite to each other, with The Level in between them. The fights took place on the Level and for their duration, the lower part of it became a virtual no-go area. The fights did not happen often but were ferocious when they did. A large number of students, on both sides, were involved. 
Do you remember these altercations? Did other schools do something similar? Please post a comment
How were they organised?
I would have thought that these fights were organised to fit, neatly, into both school's lunch hours. But how were they organised?  Was there a particular day on which they occurred? Was there some sort of communication between leaders of these gangs and a date agreed? Why did they happen, at all?  How were they broken up?  Did teachers and/or police arrive, in numbers, to sort it all out?  
Watching fearfully
I can only remember standing well back from any violence that was occurring. A lot of students, on both sides, weren't really cut out for fighting. I do remember watching the fights from as far away as possible, fearing, perhaps, that I would be rounded up and thrown into the melee.