Music and the charismatic 'Mac'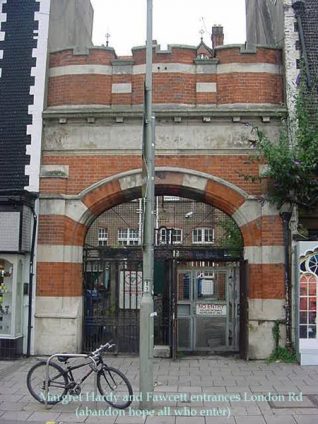 'Mac' was charismatic
When I was a pupil at Fawcett School, at around the age of eleven, Mr Mckinnon, sometimes daringly called 'Mac' to his face, taught some of us to attempt to play the violin. At one point, he also invited us to audition for a place in the Brighton Boys' Choir. I seem to remember that the audition involved simply standing up and singing. Mac was charismatic and lots of boys wanted to join in.
Another world
Being in the Brighton Boys' Choir was an introduction to another world. First, we did not realise that pupils from other schools were part of the choir. The standing joke with Mac, when things got a bit shrill, was 'don't Fawcett, boys'. We thought this was hilarious. It was, too. Fawcett School was normally devoid of any sort of humour. 
Did you attend here? Do you remember 'Mac'? Share your memories by posting a comment below
Visiting different venues
The world that opened up to us was travelling, if only in a limited way. We were taken to older people's homes, in and around the Brighton and Hove area, to Chailey Heritage and – across the road from school – to St Peter's Church. For children, like us, who hardly went anywhere, this was great excitement.  So was singing in a choir. The other great thing about the Brighton Boys' Choir was our learning about other sorts of music. One of my favourite pieces was Franck's Panis Angelicus. The fact that we didn't know what we were singing about made no difference to the beauty of singing it.