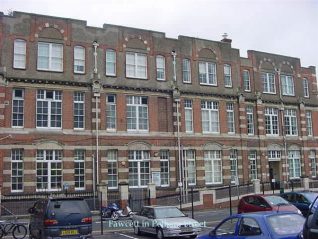 I went to Fawcett School from 1969 to 1973. The teachers I remember were Harry Silverman, Des Moore, Bill Shields, Mr Ingham and Ron Pavey.  I think that Mr Polite was head, with Mr Hodder as deputy.
The canes had names
I was in Clayton House and swam for the school, being trained by Des Moore. I also remember doing the cross country course up the awful goat track. I remember getting the slipper from Bert White and the cane from Des Moore, who if I remember correctly, used to have names for his canes.
Remembering mates
School mates I can remember were Graham Coliver, Julian Muzlelewski (Muzz), Lee Caron and a small lad whose surname was Hardy. I also remember a mate whose nickname was 'Woody', and he was the best swimmer in the school. At the time I hated the school, but now I have such fond memories. I would love to catch up with anyone who remembers me at school.
Married childhood sweetheart after 35years
I went out with a girl called Gloria Parkes who attended Margeret Hardy.  She emigrated to Australia in 1972 and some 35yrs later, we met up when she was in England for a holiday. We married in Brighton and them went to Adelaide where I now live and work.  If anyone does remember me, leave a comment below. Looking forward to hearing from you.