Free milk kept nice and warm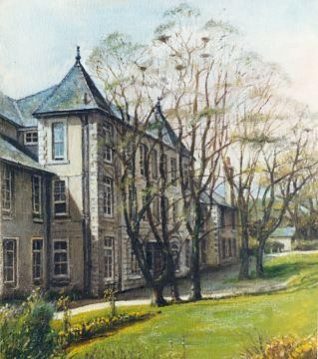 From the private collection of John Leach
My first school
Warren Farm was my first school. I went there when I was five, or maybe a couple of months short of my fifth birthday. Before I started, my mother and I were given a tour by one of the teachers. She told us I would get free milk every day. It would be kept on top of the radiators so it would be nice and warm when the kids drank it.
I was a quick learner
I learned to read and write very quickly. Only one of my classmates had any reading problems. He was made to wear a dunce's cap and stand in a corner. That made be very angry; it seemed so unfair. I guess I would have stayed there for years, but I was attacked in the playground by another pupil, an evacuee. She punched me on the nose for no reason and made it bleed.
Out of the frying pan
As a result my mother took me away from the school in my first year and sent me to a Dame School just up the road at a charge of 2s 6d a week. It was called Sylvan Mount and was run by a ghastly women called Mrs Jenner, a creature far worse than the aggressive evacuee. She wore Victorian clothes and had no gift for teaching, unless bullying can be regarded as a gift. She could play many musical instruments and taught the piano and the violin. Kids had their hands jabbed with pen nibs if their writing was not satisfactory. If you didn't squeeze the violin strings tightly enough, she clamped her hands round yours and forced your fingers painfully on to the strings.
Asking awkward questions
A lot of religion was rammed down our throats but our innocent questions were not answered. "Who made God?" I asked her once. "Never ask a question like that again," she said. I got the same response when I asked her, "Please miss, what's a virgin?" She was very keen on archaeology and told us that ancient Egyptians invented the aeroplane.  One of  their planes had been dug up in the desert, she said.
Kids do not complain
I never complained to my mother because I thought her school was normal. Kids don't complain if things are normal, and they believe that what they see every day constitutes normality. I endured three years there and both my sisters went to Sylvan Mount as well: three half-crowns a week for the monstrous Mrs Jenner. I can't help feeling we'd have been better off at Warren Farm School.  Anyone out there have any thoughts about that?