A sense of belonging and pride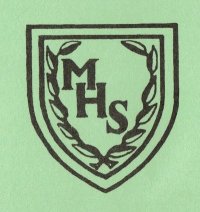 Stayed on a year
I started at Margaret Hardy in 1962 and left in 1967, having stayed on an extra year. The school had an annexe just around the corner, opposite Woolworths as I remember it was then. When I left in 1967 the school was just about to join another school. All I can remember is that it was in Ladies Mile Road.
Good memories
I have good memories of the school, especially of my form tutor Mrs Ellis-Barker who also taught us English. She was very strict but I respected her immensely. Sadly, I must now presume she is dead, as she was in her 50s then. My brother also went to Fawcett School next door but he was not happy there.
Did you attend this school? please share your memories by posting below
Snowballs with stones
I can remember the boys waiting for us girls outside with snowballs, and not nice ones either as they contained stones! The boys also sneaked over the wall and got into the girls' toilets! My uniform was a green shirt and cherry red tie in winter and a green stripped dress in summer which we had to make ourselves.
Fashionable as Twiggy
I was very glad when Twiggy became fashionable and we all had to make straight shift dresses, so much easier. The uniform was the choice of our Indian head-teacher, Miss West. Her office was at the top of a flight of stairs and if you were called into her office, mounting those stairs was like climbing the stairs to the scaffold. I belonged to Fry House and was a prefect and house secretary.
A really good school
Our houses were all named after famous ladies. I hated school until I was 14 and then I suddenly loved it and didn't want to leave, hence staying on an extra year. On the day I left I cried. I look back now and realise just what a good school it really was, yes, it was strict but there was a great sense of belonging and pride in what one achieved.