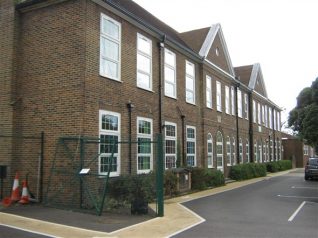 Teaching 1961/1963
I would like to offer a quite different slant on Moulsecoomb Boys' School from that expressed by several of the contributors. I taught English at the school from Easter 1961 until the end of the summer term in 1963. What struck me most forcibly at the time was the apparent lack of expectation about the pupils' future among some staff which had certainly communicated itself to many of the boys.
Look clean and tidy
I recall a teacher announcing quite seriously in assembly that all they needed to do was to look clean and tidy and then learn to read enough to do their pools, and check the figures in their pay packets. If they could master those modest skills, they would be all right, he said. Fortunately many staff did not hold with that outrageously narrow viewpoint.
A first for Moulsecomb
What I can say is that in my time, book borrowing from the dismal little library increased, and the introduction of Pitman's English examinations. Remember, no one took any external examinations until then and these did much to boost the boys' attitude to the subject. In the term I left two fourth-year boys – Morton and Russell – were entered for GCE O level in English and both passed – a first, I should say, for the school.
Did you attend this school? Do you remember Mr Johnson? Share your memories by posting a comment below
Examination successes
Other pupils went in for the now defunct UEI examinations and gained some success. It was about this time that two or three girls from the girls' school joined the English classes. Whilst all was not perfect – far from it – I cannot accept that the school was dormant in this period. And yes, we did use the cane; and we were often too handy with our hands. I suppose that the last traces of Victorian England were apparent in the way we went about our tasks.
Remembering the boys
Yet I recall good relationships with many boys – if only I could recall all of their names. I certainly remember with some clarity several of those I taught. I hope that some of those coming up to 70 year olds will look back on their days at the school as a not totally negative experience. I send my good wishes to those I remember only as faces and those whose names are with me still.