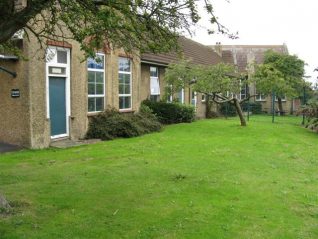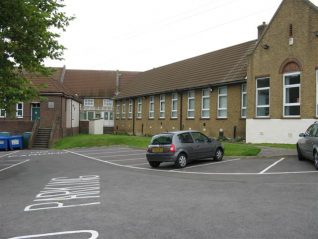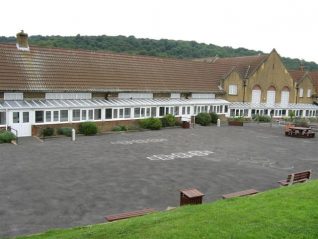 Starting at the Infants' School is still something I can remember from all those years ago (1931) and the sheer poshness of it all with immaculate teachers so well dressed and using words I'd never heard before was most impressive. Even the entrance up the seemingly long path to the building created an impression that didn't want to go away.
Canvas beds?
First experiences of the inner workings were just as imposing on the mind but something that puzzled was the provision of canvas beds which we were told to go to sleep on. Sleep! I couldn't understand it. I shouldn't have been there. I'd been placed at school over a year before my true age allowed – the school didn't know.
An everlasting smile
Father Christmas came to the school. It seemed all of us knew it was the headmaster from the junior school dressed for the purpose. He spoilt it anyway by coming through the hall window! I couldn't understand the cotton wool balls being thrown about by the teachers and thought it all a bit silly! Miss Tidy, the headmistress was smiling all the time and I remember wondering how she managed to keep that smile going for so long when my mum and dad hardly ever smiled.
A snort from Dad
Before moving on to the junior school we were gathered together and informed that one of the teachers, (I can't remember her name now but it was the one who wore ridiculously high heeled shoes like Id never seen before) was getting married and it was mentioned that perhaps our mums and dads would help towards a contribution for her. She always had very bright red lips, unlike anyone else I could think of, oh and fairly short skirts with high heels. Well, I didn't know then what a contribution was but I know that when I told mum and dad, all I got was a sort of snort from dad. I can remember feeling uncomfortable later at not taking anything in, like a bag of sugar or something.
Mr Kitchen and the lion's den
Mr. Kitchen, the headmaster, ruled with a rod of iron. Anyone sent to him on complaint got the strap. Dixie Dean, who lived a couple of doors from me, would constantly be invited to the lion's den and be duly dealt with. At one time he came out being followed by Mr.Kitchen, being slapped around the backside with the strap as he hollered his protests. Happy days – or were they!