Afternoon naps and Nitty Nora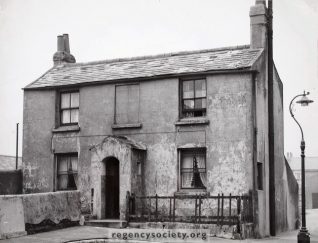 St John's our family church
I was born and bred in 22 Sussex Terrace and all my brothers and I went to St John's Infants and St John's Junior Schools in Carlton Hill and attended St John's Church. I used to have to take my youngest brother Roger to church all the time and to Sunday School. I loved that church; it had very good attendance and I have very happy memories of that time. My mum and her brother and sister were christened there, as was I and all my brothers. Many more family members including my grandmother and her brothers and sisters were also christened there. I was married there in 1961.
Mr Bumble and his cane
St John's Infants, the flint school, was where we had our daily 1/4 pint of milk and our daily nap. St John's Junior School had air-raid shelters in the play ground. This was a time when teachers were allowed to punish kids with the cane or ruler. Mr Bumble, we called him that because he had bandy legs, would use the cane on the boys when needed. If they were seriously bad they were sent to Mr Witten the head master. Those were the days when we had the School Board visiting homes if you were away from school or played truant. And of course we had the school nurse, invariably called  'Nitty Nora' by us to check our hair for nits. Happy days.