Schoolday memories of the 1960s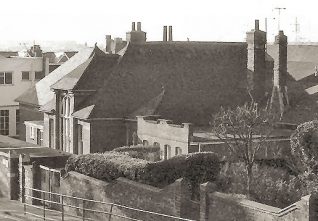 From the private collection of Ray Hamblett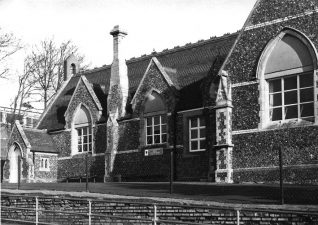 From the private collection of Ray Hamblett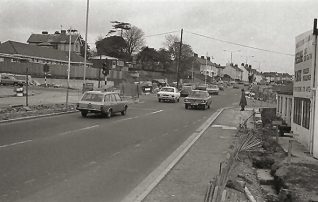 From the private collection of Ray Hamblett
In 1963 I began my education in St Nicolas Primary School at Locks Hill, Portslade. The school was an imposing red brick building which seems to have a lot of chimneys, it even became known by that distinctive feature. I guess the reason for the apparent numerous chimneys was that each classroom had its own coal burning stove heater.
Stove heaters
These coal burning heaters were essential in winter, they were the only source of heat. Radiators were apparently not fitted in this building for some reason. In the coldest part of winter the morning break ration of a third of a pint of milk in quaint glass bottles would be defrosted by the side of these cast iron stoves.
Holding hands in the playground
After a year in this building we began the second year in the more modern 1930's style building. It was on a single level at the time but has since had extensive rebuilding and now comprises of two floors. The two years I spent there have left few impressions in my memory. I recall that there was a prefab building added and I was in that room for schooling. I took a shine to one girl and would often hold hands with her as we went into school from the playground.
Move to Junior School
The move up to Junior school was easy as it was just next door. This was a flint faced style building building constructed by local wealthy resident Hannah Brakenbury for the education of the poor in 1872. In 1968 new building was being constructed on land to the north of the school and by 1969 we were transferred to the new modern school