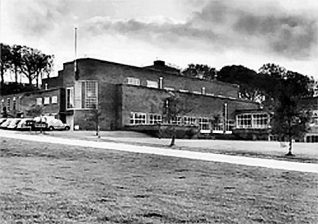 Royal Pavilion and Museums Brighton and Hove
A wonder new school
I attended Stanmer School in the 1950s. I specially remember that they had the police do bike inspections for safety, and mine did not pass. I think it has affected the rest of my life, as I still remember the shame I felt at the time. As far as I know Stanmer School was one of the first secondary moderns, a wonder new school at the time. The head master Mr Williams would set the curriculum of what we learnt, none of this government setting standards as now.
Wonderful engineering shop
The school had a wonderful engineering shop run by Louie, and I built a working steam engine under his guidance. Danny Rawsthorn the Art teacher was great; I still love art now. There was a religious knowledge teacher who stood at the back of the class when we had to write something down. If we talked he would bash us on the top of the head with a bible. I think I still have several bumps even now; talk about ramming religion in to our brains.
Do you have any Stanmer School memories to share? Please leave a comment below
A school romance?
We used to spy on the girl's PE teacher and the boy's PE teacher as every dinner time they would spend together in the girls gym. We were sure they were up to something, not that we ever caught them. Saturday mornings I got a job delivering groceries for the shop on the corner at Higher Bevendean and got two and six, big money in them days. They were very happy days.