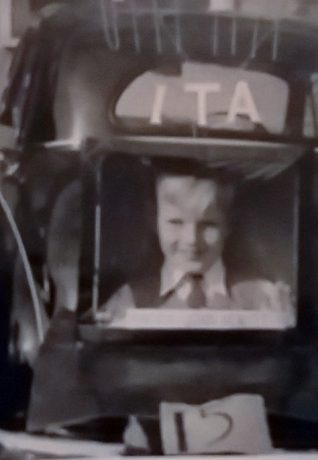 I was about 7 years old
If I remember rightly, I was about seven when this photograph was taken. That would date it to about 60 years ago, when I attended West Blatchington junior school.
Dad made my costume
The costume, meant to be a TV, was made by my Dad, my first starring part on TV, black & white of course. But I cannot remember what the other children in the fancy dress competition wore. In those days televisions were a very rare item in peoples houses.
Wine gum jewels
I do remember being a King in a school play, that time my Mum made my costume. My crown was made out of cardboard and she stuck wine gum sweets on as jewels. Quite ingenious really.
Were you ever in a fancy dress competition – or a school play? Send me your photo and your memories and I will publish it. jennifer@mybrightonandhove.org.uk