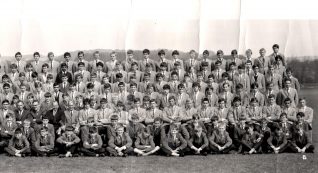 From the private collection of Dave Crockatt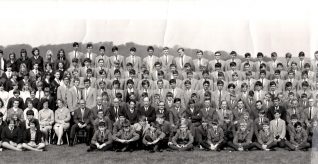 From the private collection of Dave Crockatt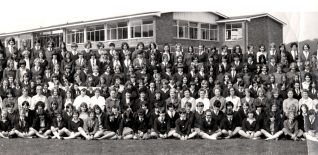 From the private collection of Dave Crockatt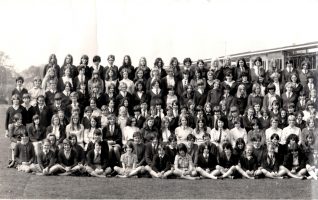 From the private collection of Dave Crockatt
A pupil from 1961-68
Here are four pictures of the staff and pupils of  Westlain Grammar School taken in 1968. All these were taken from a long picture of the entire school which I have in my possession. Unfortunately it is the only photograph I have whilst a pupil at Westlain. I was a pupil at the school from 1961 until 1968 when I left to study at a teacher's training college. Unfortunately there appears to be very little information on the site about Westlain, so I have tried to fill in a few gaps.
Friction with Stanmer School
The school was sited adjacent to the old Stanmer Secondary School and I remember there being a lot of friction between the pupils of the two schools. In fact the approach road, from the Lewes Road, through a tunnel under the Brighton to Lewes Railway, was divided down the pavement by a handrail, Westlain pupils using the pavement whilst Stanmer pupils were told to use the road in order to try and stop any abusive behaviour from either group of pupils. The school was built in 1957 but not sure when it amalgamated and was subsequently demolished. 
A progressive head teacher
The head-teacher at the time was a Mr  C Ferguson; he had a beard, seated to the left of the second picture above the word 'grammar'. He was a pretty decent and a seemingly progressive Head, even to the extent to doing some teaching himself. I remember him teaching astronomy to all first year pupils, which was quite unusual. Other teachers I remember were Geoff Sears ( geography), Miss Ritson ( history), Mr Gloyne ( languages), Miss Penghilly ( Maths), Mr Brown ( English), Mr Matthews ( PE) to name a few whilst I was there.
From free milk to a pint
We had extensive playing fields at the back of the school, tennis courts and an annexe for school lunches. We still had free milk at morning break. Later on in the sixth form we used to go to the Hiker's Rest for a pint and a pie at lunch-time. I'd be interested in reading any other stories about Westlain from other ex-pupils.