Restored and renovated in 2009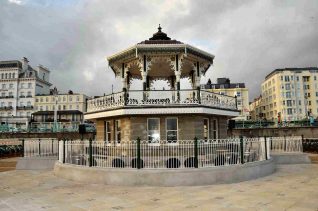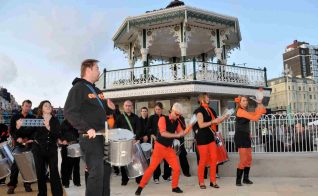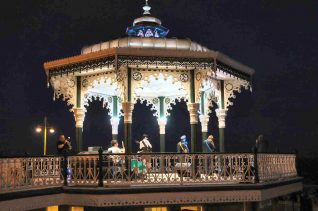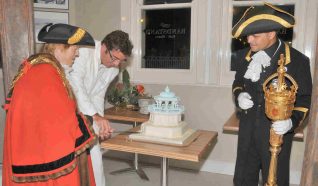 Brighton & Hove's historic seafront bandstand was officially opened this week on Friday July 24, after a major restoration project to return the building to its Victorian splendour.
Opened by the Mayor
Patcham Silver Band started off the evening of celebrations before Brighton & Hove Mayor, Councillor Ann Norman, performed the official opening by switching on the lights. Brighton & Hove Youth Orchestra's string ensemble entertained invited guests and visitors, along with Samba band Estrondo and indie band Gloria Cycles.
 
Year long project
The opening ceremony and concert marks the culmination of a year-long, £950,000 restoration project by Brighton & Hove City Council. Built in 1884, the ornate cast iron structure is regarded as one of the best examples of a Victorian bandstand in the country. Work included removing the bandstand's eight cast iron pillars and transporting them to a foundry in Derbyshire where 40 layers of paint were grit blasted off.
Extensive restoration
The coats of paint applied over the years helped to protect the bandstand in its exposed seaside location. The intricate decorative arches – or spandrels – linking the pillars were also removed for restoration and a new bridge was constructed to link the bandstand once more with King's Road. Crowning the whole project is the oriental style-roof which has been transformed, among other work, with a new coating of copper.
Regular concerts
The deck of the bandstand will now be used for regular concerts for the first time in decades, while the base of the building has been converted into a café. A programme of Sunday afternoon concerts, featuring a wide range of musical entertainment is lined up for the summer, running from August to September.