How Black Rock got its name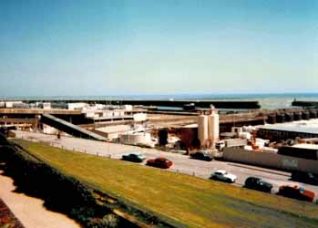 In the thirties this lido opened and it was very, very popular. The actual site of the lido, although it was called Black Rock, was where the Volks Electric Railway  Railway Station is and Volks Electric at one time ran from Black Rock right out to Rottingdean.
There's a story of how Black Rock got its name – if coal was brought through the town they had to pay a tax on it. Black Rock at that time was out of town so the boats delivering the coal used to dump it just at this spot.