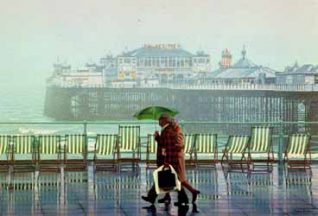 When you visit Brighton's beaches you can't help noticing the green and white deckchairs along the shore line. There are more than 3,000 of them available at any one time.
Deckchairs were originally used as seating on passenger steamers. They were first introduced on P&O liners in the 1880s, creeping onto the piers, the beach and the promenade towards the end of the nineteenth century. Until then, beach-goers paid 1d to sit on wooden benches.
Today, all beach deckchairs are supervised by a dozen attendants who work for a private concessionaire. The deckchairs along the pier, though, are looked after by a separate organisation.