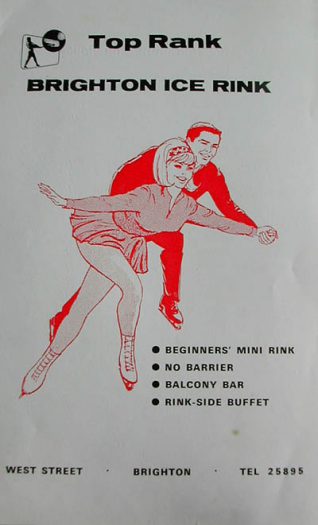 From the private collection of Trevor Chepstow
Top Rank, the final owners of the Sports Stadium, promised the town would have a new ice rink when the old rink was demolished in 1965.
Very small rink
The new ice rink was to be housed in the new "Kingswest" complex at the bottom of West Street. The rink was minuscule compared with the old rink and no provisions were made to feature ice spectaculars or to allow for a base for the well-known "Brighton Tigers" Ice Hockey Team.
A financial disaster
Unfortunately the ice rink turned out to be a financial disaster and was converted into another cinema unit, leaving the town without an ice rink for the next thirty years odd!