Imperial Rifle Club Brighton & Hove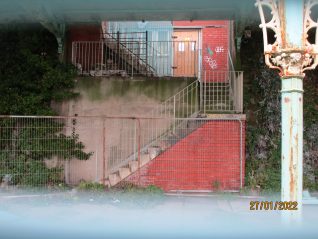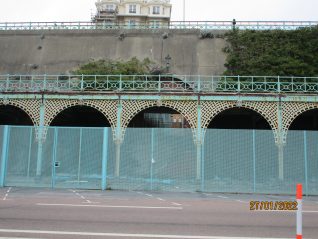 In my article dated April 12th 2012 I photographed what I then thought was the former entrance to the rifle range used by the Imperial Rifle Club. Following a comment that the entrance which I had located and photographed was the former entrance to a public toilet I decided to carry out further research.
East Sussex Record Office
During a visit to the East Sussex Record Office at Falmer, I found an ARP (Air Raid Precautions) plan and elevation entitled "ARP Imperial Rifle Club Marine Parade" dated November 2nd 1939, which appears to be a survey of the rifle range to assess its potential use as an air raid shelter.
Former entrance
With the aid of the plan I revisited Madeira Drive earlier this year and was able to locate and photograph what I now believe to be the former entrance to the rifle range which was accessed either from Marine Parade or from the raised terrace above Marine Parade, although the area is now closed off.