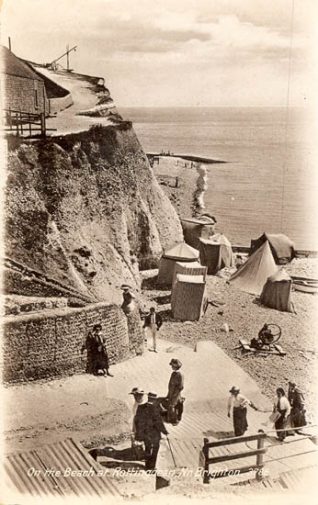 From a private collection
This postcard was loaned to me by an enthusiastic photo collector. It shows old Rottingdean seafront in the 1920s before the underwalk was constructed in the 1930s by 'out of work' Welsh miners. The walls and steps to the High Street still exist in their original state of the late 1800's.
Thriving fishing industry
There was a thriving fishing industry and in the photograph can be seen an old hand wheel for pulling boats up the beach. People hired the bathing tents by the hour for them to change in. The tops of the cliffs have altered considerably – from cottages, to restaurants and shops, to a 1967 block of flats.
Smuggling rackets
A thriving smuggling racket was built up in the village over generations. Our village itself has possibly changed least of all since then, with its Saxon pond opposite the church.