Unique view of the West Pier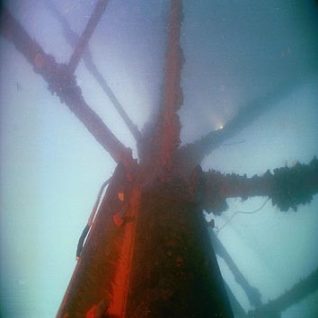 This is a general shot of the West Pier from underneath – the angle that no-one usually gets to see. I'm crouched right down at the base of the pile taking the shot.
What you're looking at is a pile leg of the pier. It's been recently fixed – you can see the new jacket that was installed. Just behind it is the sunlight coming through a hole in the decking.
Pretty much within a week or so, you'll get marine growth – it's that quick. We had to clean these piles, and already you can see things growing back on them.