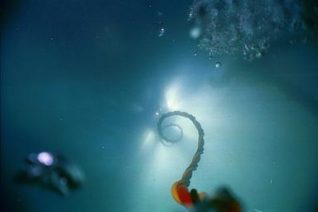 That's my lifeline going to the surface. You can see the different colours: black is the pneumohose, red is my air, yellow is communications. It's like the umbilical going into the light. (People have made all sorts of strange comments about being reborn.)
I'm about 10-11 metres deep here. It's not hugely deep. Those are the bubbles I've exhaled, going up into the light.
I quite like that shot – it's one of my favourite ones.