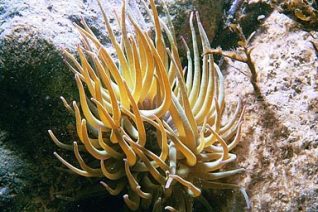 This is taken in very shallow water at the foot of the pier. It's a type of sea anenome.
If you look closely, you can see the individual cell structure, the lines and the rings that form the tentacles.
They do sting. If you look at the very tips of the tentacles, they've got purple tips. They have been known to cause nasty rashes to young children and people with sensitive skin.
If you look deep in the centre, you can actually see the mouth of the snakelock anenome.