Airfix, comics and banana fritters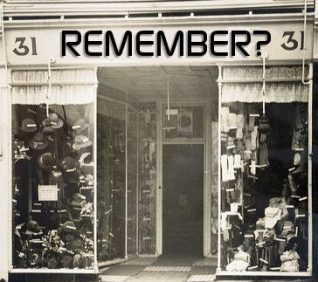 The Regency Society and The James Gray Collection" alt="Image reproduced with kind permission of
The Regency Society and The James Gray Collection
" />
Brighton born and bred
I've lived in Brighton all my life. I was born in 1952. I went to school at Clifton College, in Clifton Road, which was attached to the church with the huge spire which you could see all around the town. The head teacher was Mrs Cronin and our first teacher was Mrs Tewkesbury.
A fantastic toy counter
I loved going to Woolworths, which had a fantastic toy counter and I would buy the ho/oo scale toy soldiers that Airfix regularly released. I bought my first record from Murdochs for six and eight. My father would often walk me and my brother to Kemp Town, where we bought fantastic bread from Fogels. We also used to buy lovely cream cheese from Taub's in Preston Street, one of the only shops open on a Sunday.
A brilliant cake shop?
I also enjoyed going to a brilliant cake shop at the bottom of Waterloo Street – what was its name? I started my comic book collection by buying from my local newsagents, Everleigh in Dyke Road, and augmented it by going to EGB in North Road, then two doors down to The Creel, for a banana fritter.