Lyon and Hall: Western Road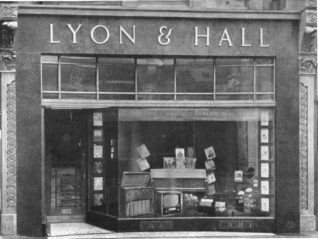 From the private collection of Josephine Braines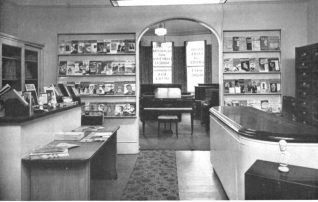 From the private collection of Josephine Braines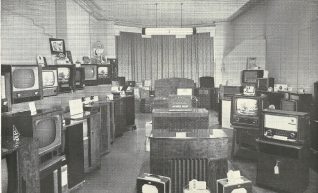 From the private collection of Josephine Braines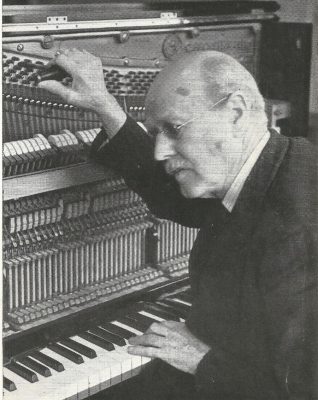 From the private collection of Josephine Braines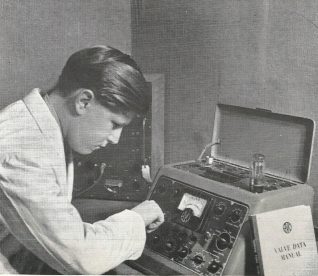 From the private collection of Josephine Braines
Employed as a record sales assistant
My maiden name was Josephine Buckland, I joined the staff of Lyon and Hall Ltd 92 Western Road in 1955, and worked there for 5 years. My supervisor was Miss O'Sullivan; I was employed as a record sales assistant. Most of the records were 78s; they were made of shellac and were very brittle. Over the next twelve months, they were gradually replaced with vinyl records with speeds of 45 and 33 1/3 revolutions per minute. At that time I had to ask customers "Do you have a three speed machine?"
My general duties
As well as serving customers, I was responsible for the five listening booths, putting on the records and locking up the machine. I also had to say to the customer "When you have heard enough I will come and take the record off the turntable." The prices of the records were, singles 5 shillings and 7 pence,  the LPs were between 12 and 15 shillings, (if my memory serves me correctly).
The 'Rock and Roll' era
At that time 'Rock and Roll' was the popular music of the day. Some of the titles that stand out in my mind, were Elvis Presley Heartbreak Hotel, Bill Hayley and the Comets Rock Round the Clock, these two were sold in their thousands. Other popular music of the time was traditional and modern jazz, light orchestral music like Mantovani and Latin American Edmundo Ross. Some of the popular shows were, Oklahoma, Carousel, South Pacific and Seven Brides for Seven Brothers.
Keeping up with the trends
Apart from keeping up with the current musical trends, I also had to know about the classical composers and their works. There was  a record  library behind the counter, and we had to remember the number and where the different records were filed. If we did not have a particular record in stock, we had to order it, and write it in the customer ordering book.
Many different departments
Upstairs on the first floor there was a sheet music department and the Keith Prowse Booking office for shows and operas at various locations. Also on this floor was a television/radio sales department and a piano showroom. The television and radio service and repair department was on the second floor, and in the basement, a piano workshop. Rehearsal rooms were also available which celebrities used from time to time. Some of the celebrities that I remember, were Joan Hammond famous opera singer, Gina Bacheaur world famous pianist, Petula Clark the popular singer of the day, the famous Magician David Nixon, and Bill Owen the actor and comedian.
Centenary celebrations
I was there during the Centenary Celebrations (1856 – 1956) the original shop was in East Street Brighton, but in later years it was in Western Road. During those celebrations, I was in a special concert and at the age of 16, I performed Debussy's Clare De Lune on the piano in front of an invited audience.
Do you remember this shop, maybe you worked there or know someone who did? Did you buy your records here or maybe they fixed your television or radio? If you can share any memories of the shop please leave a comment below.
You can read a history of the business from its origins here.