'Roma' Ladies Fashions. Western Road.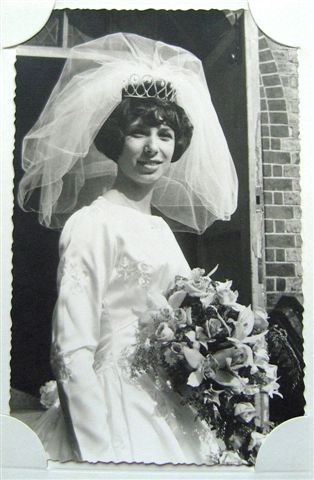 From the private collection of Sandra Bohtlingk
Train to be a window dresser
In 1961, aged 15, I left school with the notion to learn the trade of window dresser in a fashion shop. My mother decided to escort me along Western Road and did the introductions which left me feeling a little more shy than usual. However, after visiting most of the clothing shops to no avail, I was rather glad she was there. Left to myself I may have given up too soon. Having reached Preston Street and probably taken tea and a bun by then in Joe Lyons café, we crossed the road to 'Roma' Ladies Fashions. There we met the manageress, Mrs Odell, who said, 'Yes we can employ you'.
My wages – £2.10s a week
There was much to learn from the head window dresser, a bouncy young woman called Bobbie. There were models taller than me that had arms and legs that all come apart. Garments were pinned tightly to the models, skirts were flared outwards with nylon thread to give the impression of movement, and colour combinations to suit the seasons. Naturally I was not just trainee window dresser but general all round junior. Dashing around doing washing up, shopping for all manner of goods from milk for our tea to crepe paper for display purposes. Serving the customers with dresses and coats too. And all this for £2.10 shillings a week.
Sleek and elegant wedding dresses
The back wall of the shop had long glass sliding doors which housed an array of wedding dresses. Some sleek and elegant, some frothy with volumes of lace and, my favourite, satin brocade. There were choices of full length, with or without a train, and some just knee length as was the fashion back then. We sold coronets or silk floral headdresses, and veils of tulle in three different lengths. Some wedding dresses had to be fitted and altered. After alteration we would pack them into large cardboard boxes and very often I'd be sent off to Pool Valley Bus Station or Brighton Railway Station where you could pay for any parcel to be delivered to particular bus or train stations.
My own wedding dress
Five years later I returned to Roma  Ladies Fashions where my ex-colleagues fitted me out with my own wedding dress. I naturally chose satin brocade, a short veil and a drop pearl coronet. I can still remember the feeling of the cool satin brocade against my skin. I felt very elegant and fit for a ball.
Do you remember Roma Ladies Fashions? When did you shop there? What did you buy? How much did it cost? Please share your memories with us by posting a comment below.