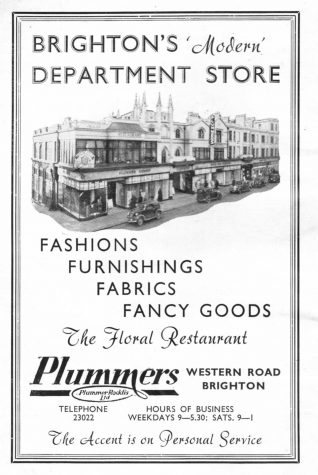 From the private collection of Jennifer Drury
What do you remember about Plummers?
This is a 1952 advertisement for 'Plummers' department store in Western Road.
Can you remember this shop?
When did you shop there?
What did you buy?
Do you remember how much it cost.
Maybe you had tea in the 'Floral Restaurant'?
Maybe you worked there or nearby at this time?
If you can share your memories with us, please leave a comment below.