Milner Road shops of my childhood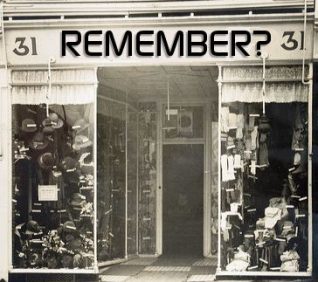 The Regency Society and The James Gray Collection" alt="Image reproduced with kind permission of
The Regency Society and The James Gray Collection
" />
I and my family lived in Milner Road opposite Redfers Road where on the corner, Mr Snow and his wife owned and lived over the corner shop. It was very convenient for mum to send us across for small items of food. There was a macabre hope burning in my heart that Mr Snow might cut off one of his fingers with the vicious machine that he used to slice the two rashers of bacon I had been sent to purchase. I wasn't a cruel or spiteful child and Mr Snow was a lovely man, so the old lady I am now, wonders why such hope was harboured.
Further up Milner Road were a row of three shops. Mr Robinson ran a greengrocers; they were scruffy old places those days with a choice of white or King Edward potatoes, 1d and 1 and a halfpenny per pound. There was very limited choice of seasonal vegetables. Some families supplemented this by growing some produce in their gardens. Unfortunately my own father was unable to do this until the Anderson shelter which almost filled our garden was dismantled. Next door to Mr Robinson's shop was Ken Darling who sold papers, sweets and 1d ice lollies. Maybe he sold more but my memory only stretches to those I've mentioned; I wonder why.
Where were your local shops? Share your memories by posting a comment below
Mr Payne's shop was next and he sold groceries, with more variety than Mr Snow if I remember correctly. Other than shopping in these local shops, mum went to the Open Market which had originally been at The Level but was by this time running through from Ditchling Road at the top, and London Road at the bottom. Of course most families wouldn't be able to shop in bulk. That was to come later, but certainly most people liked to stroll along London Road window shopping. Happy memories, but mostly my memories feature the Spring or Summer. I like washing machines, indoor toilets and central heating. Nostalgia is wonderful but I like now too.