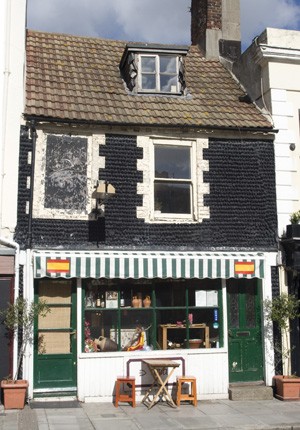 Looking back, it seems that I spent most of the 1970s and 1980s in Brighton record shops but as the years have passed by I'm no longer quite sure who and where they all were. Some I will never forget, some I now realise I never even knew, and some had slipped from my mind, but a visit to the Yellow Pages archives at Brighton Museum has jogged my memory to the extent that I have recently walked or driven all over town to remind myself exactly where most of my money was spent for twenty years or so.
My wife has taken photos of all the sites and it may be the first time people have been made aware of some of the history behind these addresses.
I realise there were also a few record shops in Hove but I did not visit these often – with two exceptions – and so have mainly confined this reminiscence to Brighton alone.
I have not included the likes of HMV in Churchill Square and Virgin at the Clock Tower in my list below. Not that they didn't also consume my time and money, but, as chain stores, they had less of a mystique than the one-offs listed here and I never visited them with as much expectation.
I also haven't included those record shops that still exist and do a fine job today- such as Wax Factor in Trafalgar Street and Across The Tracks in Gloucester Road – as they remain very much alive.