Vinyl Demand, 92a Trafalgar Street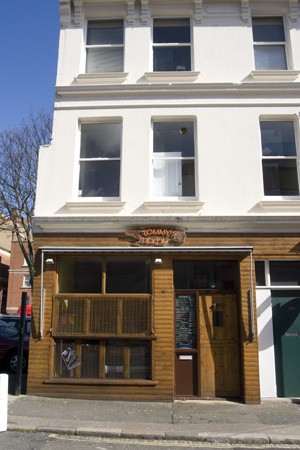 Another great favourite of mine, run with love and verve by Geoff Finch of Brighton Records Fairs fame for a number of years. This one opened up at the start of the 80s and was situated on two floors, with an excellent and fast-changing stock. I bought stacks of LPs here – many of which were real bargains.  (I think it later changed its name to 'Discolator'.)

Vinyl Demand – 46 Sydney Street
I think the Sydney Street shop preceded the one in Trafalgar Street but my memory is curiously blank on this one.