12 - The 1946/1947/1949 News Chronicle Tournaments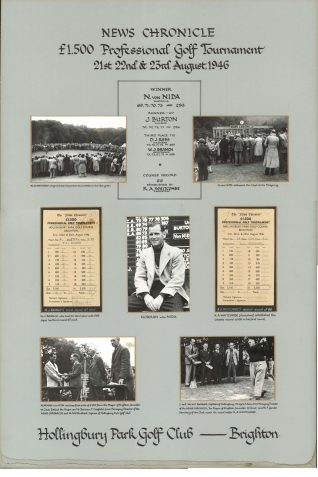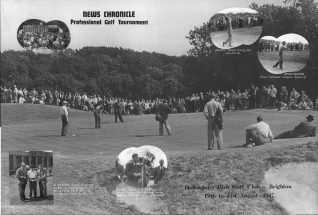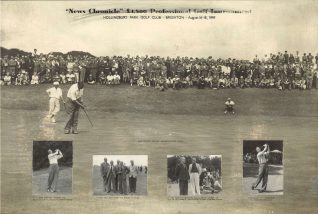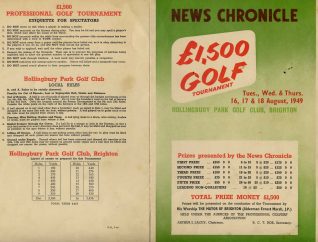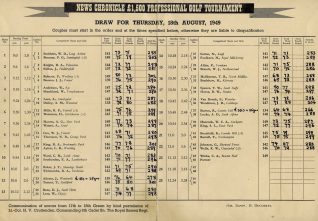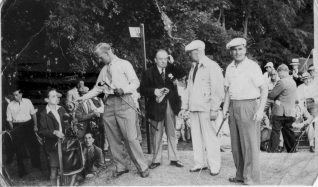 Courtesy of John Stenning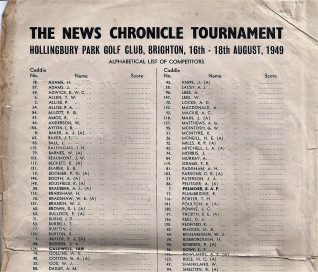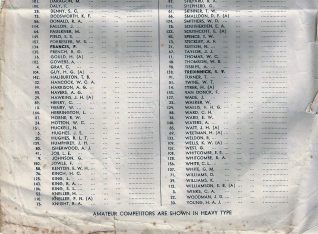 The 1946 Tournament was won by Australian Norman Von Nida with a score of 283 – he became one of Australia's finest professional golfers, and the first Australian to win regularly on the British tour. In 1946 he travelled to Britain for the first time and finished second in the Order of Merit; in 1947 he returned and won seven tournaments and topped the Order of Merit. He was renowned for his short temper!
The 1947 Tournament
The 1947 Tournament was won by Dai Rees with a score of 275. Rees was very popular and enjoyed a very long and successful career, runner up in 3 Opens he played in 9 Ryder Cups. He would return to Hollingbury to win the event again in 1950.
The 1949 Tournament
The record-breaking 1949 Tournament had 156 starters, it was notable as it was a Ryder Cup year and the News Chronicle was the final qualifying competition for the team,  this ensured a quality field.  By the final round, 5,000 excited spectators scrambled round the course watching Dick Burton, playing alongside Bobby Locke, shooting record-breaking rounds of 68,66,64,68. A British professional record aggregate total for four rounds of 266, smashing the course record on the way. This exceptional scoring was achieved playing two rounds a day with just four hours between tee times – allowing time for a spot of lunch, a round would have taken just over 3 hours!
Dick Burton was selected for the Ryder Cup team.