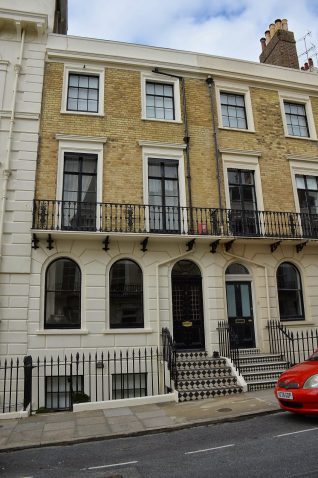 ©Tony Mould: all images copyright protected
Rented the whole house
My mother, brother Dale, and I moved to number one Belgrave Place in 1955 when we arrived from Canada. At that time we rented the whole house and also took in two paying guests who lived in bedsits. In 1958, we returned to Canada but went back to Belgrave Place in 1960 when we returned to Brighton.
Do you have memories of the area? Why not share them by posting a comment below?
Offered for sale
When we returned we rented the basement flat at number one as the owner offered it to us to buy for £2,000 but we could not raise that much money. We rented the basement flat off the new owners and lived there until the 1970s. I moved out when I married in 1967.
A dodgy twitten
I remember clearly the fruit and vegetable shop near the Odeon Cinema, I also remember the cake shop. There was a newspaper shop on the corner of the 'twitten' that ran behind Belgrave Place. When you walked down there you had to be careful to dodge where the dogs had been to the toilet. I live in Suffolk now though I lived in Brighton until the 1980s.