Remembering the local shops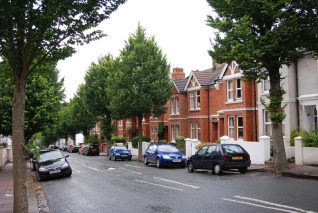 Lived here for 22 years
I lived at the bottom of Bernard Road for 22 years, all through the 1960s and 1970s. At the bottom of Bonchurch Road, there was a small newsagent/ grocery. Whippingham Road had no shop on either corner. On the other side of the street, on the corner of Whippingham Street, there was a baker's shop. They actually baked the bread there, and would slice it on a machine if you wanted. The lady who owned it had a big blonde bouffant hairdo.
Help yourself wages
Next was Brading Road; a newsagent on the lower side of the street, I do not remember the name of the original owners, but Harry Crane had it for many years. I worked for him as a paper delivery boy when I was about 12, to about 15. If there was horse racing on TV when I was supposed to get paid, he did not want to come out to the shop, so he let me take the money out of the till, and a large bar of chocolate. Talk about trusting. On the other corner was a small grocer shop. I can't remember their names but their faces are still clear to me.
An energetic little old lady
There was a ladies hairdresser at the bottom of Bernard Road, called Flair. The owner was Angela and she was married, with three boys if I remember correctly. It was something else before it was a hairdressers, but I cannot for the life of me remember what. At the bottom of Totland Road, there was a grocers, run by a little old lady, full of energy, and with a Scottish accent. She sold fresh sliced meat and cheese, and vegetables and all the stuff you needed, when you ran out. After she died it became Arnold's. I do not think it did too well, and it soon became a junk/antique shop.
Do you remember?
Do you remember any of these shops? Can you remember any others? If you can share your memories with us, please leave a comment below.