The Cottage, 111 Church Street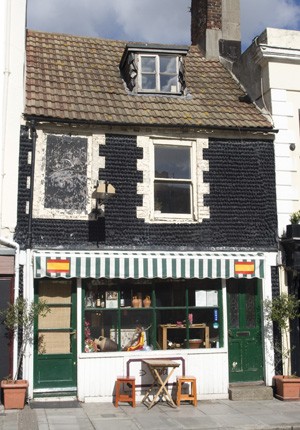 I have to start with The Cottage as it remains my favourite second-hand record shop of all time. The premises are still recognisable – it is now a tapas restaurant – and it is with a sense of sadness that I recall the reason why it was more or less forced to close down (see below).
I imagine I first visited The Cottage in about 1974 or so. Back then it also sold singles but these didn't last long and thereafter the shop only dealt in LPs. I bought literally hundreds of LPs here over a period of years but by the end of the decade the shop had less new stock coming in and I curtailed my visits as a result.
The end came in tragic circumstances when one of the two owners was murdered in Brighton in about 1980 and the shop closed its doors soon after.
[Editor: See also this page for an original watercolour of the shop.]