Number 111: a potted history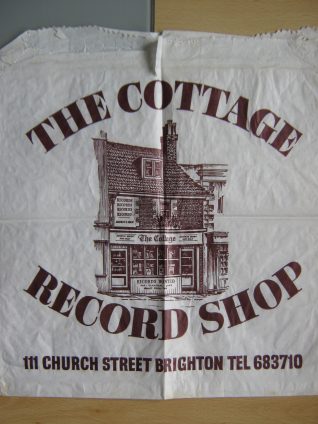 From the private collection of Paul Clarkson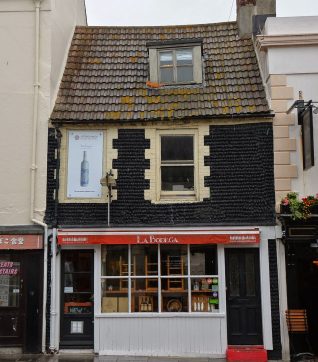 ©Tony Mould: all images copyright protected
Down memory lane
I was looking through my vinyl record collection the other day, when I found the paper bag from 'The Cottage' record shop that I had kept since 1971. It got me thinking about the building and it's history. I discovered there has been a building on the site of 111 Church Street since 1854. The listings show that at the time, the premises were occupied by Emma and Charles Bright who were 'Teachers of writing'; from 1862 until 1881 it became a 'Ladies wardrobe' outlet.
Same trade for eighty years
My research showed that the premises became a boot repair shop in 1881, and continued as such until the early 1960s. It is fascinating to think that for eighty years the premises were engaged in a trade that many people, from all walks of life might, have had reason to use. Imagine the years that period covered, from the 19th century, through two world wars and into the swinging sixties. It would be reasonable to assume that most born and bred Brightonians, would have had an ancestor who at some time took their shoes or boots in, to be repaired there.
If you can share your memories with us, please leave a comment below.
Did you use the shop?
In 1964, 111 Church Street became a cafe called 'Home Kookin'. Does anyone remember this? What sort of people would have used this cafe? in 1966 a newsagents covered both 110 and 111, but this only continued for a couple of years until it became 'The Cottage Bookshop' in the late 1960s at number 111. Does anyone remember the boot repair' shop, maybe you frequented 'Home Kookin'. What about the 'The Cottage' record shop, what did you buy in there and do you still have it in your collection? Did you do as I did at some point, and sell or part exchange a record in the Cottage that you now regret and wish you still had?