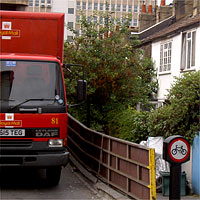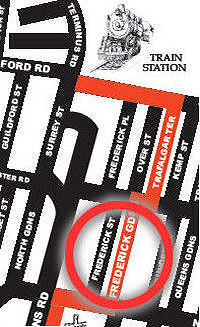 In this tiny alley, industry and agriculture existed side by side . Nowadays, a terrace of pretty cottages face onto the back wall of a postal sorting office.
The cottages were built on a market garden. That's why the alley is called Frederick Gardens. These gardens supplied Regency Brighton with food. They were rural islands in a growing industrial zone.
The Regent Iron and Brass foundry, the town's major employer, occupied the site of the postal sorting office. The foundry was moved here in 1823 as demand grew for its Regency ironwork. There was no Health and Safety in those days – the area would have been noisy, hot and polluted.