Memories of a Canadian ex-pat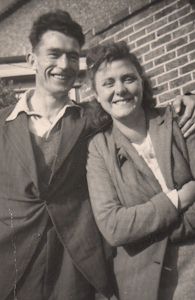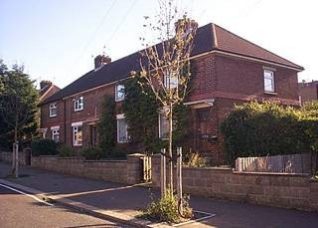 I live in Canada now, moved here in 1957 as a 14 year old girl with my parents and three younger brothers. As a child of about 6 – 8 years I remember living on Godwin Road, my brother thinks it was number 6. Our neighbours were very nice; one son was a boxer. I remember riding down the hill on my roller skates, and pushing my brothers around in my doll pram. My maiden name was Rodd. My parents are both deceased, also my youngest brother.
I have been back to England once in 1959 for about 11 months. I think of going for a visit, but it's always "one day I'm going to…."
My grandmother used to live at 14 Jesmond Road in Hove. I lived with her for about a year and loved it there.
The image is my parents outside the house at number 6 Godwin Road. It doesn't show much of the house though.